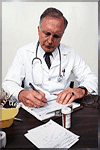 Have you Experienced a Recent Increase in your
Medical Malpractice Insurance?
Check This Out!! Compare your current rates to
these from CNA Insurance Company
 

Internal Medicine
General Surgery
Obstetrics & Gynecology
Gastrology

Current

$10,976.00
$32,136.00
$52,532.00
$12,300.00

CNA

$  8,862.00*
$23,930.00*
$44,316.00*
$  7,800.00*
*All Rates are subject to review of loss history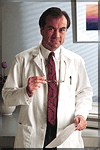 This is only a sample -- Many other specialties are showing similar savings
CNA Insurance Company is rated
EXCELLENT - A+15 by AM Best Rating Guide
You have nothing to lose!! Get a free quote!!
Click HERE for an free online Medical Malpractice Insurance Quote
Complete the form, and then press "Submit" to send
Within a day or two, you will have a comparison to your current coverage. Contact Greg, Howard or Steve with any questions.

Golden Empire Insurance Agency
28720 Roadside Drive, #376
Agoura Hills, CA 91301
Phone: (800) 899-5556   /   (818) 597-7880   Fax: (818) 597-0078
Email: info@goldenempireins.com
CA License #: 0338632
Important Note:
This website provides only a simplified description of coverages and is not a statement of contract. Coverage may not apply in all states. For complete details of coverages, conditions, limits and losses not covered, be sure to read the policy, including all endorsements.
 
© Copyright 1999-2003 Golden Empire Insurance Agency