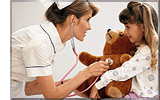 Corporate Insurance Services (CIS)
is our in-house associates managing the individual and group health division of Golden Empire Insurance. Helene Lederman has been selling and servicing individual and group health insurance for over 20 years. She is as comfortable and knowledgeable about individual and family health policies as she is with groups of 100 or more. COBRA, Cafeteria Plans and Section 125 Plans are her specialty.
We represent the following companies:
Aetna
Blue Cross
Blue Shield
Prudential
Humana
 
California Choice
HIPIC
Health Net
Pacificare
Kaiser
And Many Others

You have nothing to lose!! Get a free quote!!

Golden Empire Insurance Agency

28720 Roadside Drive, #376
Agoura Hills, CA 91301
Phone: (800) 899-5556   /   (818) 597-7880   Fax: (818) 597-0078
Email: info@goldenempireins.com

CA License #: 0338632

Important Note: This website provides only a simplified description of coverages and is not a statement of contract. Coverage may not apply in all states. For complete details of coverages, conditions, limits and losses not covered, be sure to read the policy, including all endorsements.

 
© Copyright 1999-2003 Golden Empire Insurance Agency