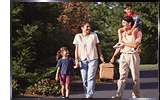 Whether you wish to protect your mortage, provide for a child's education, or supplement your retirement, our goal at Golden Empire Insurance Agency is to help you design an insurance program within your means to meet your goals.
All products are available and each will serve a specific need. Along with our knowledgeable professional staff to assist, you can select from the following products to secure your financial future:
Term Insurance
Universal Life
Disability
 
Whole Life
Business Life
Long Term Care
The following is a sample of 10-Year Guaranteed Level Premium Term Life if you are in excellent health, male, non-smoker:
Issue Age
30
35
40
45
50

$100,000
$91.00/year
$91.00/year
$108.00/year
$143.00/year
$195.00/year

$250,0000
$140.00/year
$140.00/year
$161.00.year
$243.00/year
$363.00/year

$500,000
$227.00/year
$228.00/year
$269.00/year
$431.00/year
$668.00/year
Premiums are subject to underwriting. Policy form and number may vary and coverage is not available in all areas.
You have nothing to lose!! Get a free quote!!
Click below for a free quote:

Life Insurance Quote

Complete the form, and then press "Submit" to send

Golden Empire Insurance Agency

28720 Roadside Drive, #376
Agoura Hills, CA 91301
Phone: (800) 899-5556   /   (818) 597-7880   Fax: (818) 597-0078
Email: info@goldenempireins.com

CA License #: 0338632

Important Note: This website provides only a simplified description of coverages and is not a statement of contract. Coverage may not apply in all states. For complete details of coverages, conditions, limits and losses not covered, be sure to read the policy, including all endorsements.

 
© Copyright 1999-2003 Golden Empire Insurance Agency